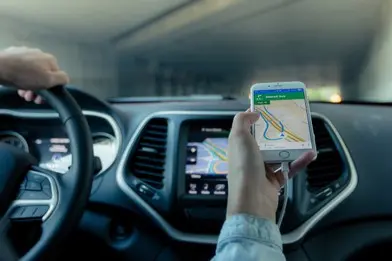 MOBILE DENT FIX SERVICE
Need a Quick Dent Removed? We are your go-to mobile dent fix service. If your vehicle has been unfortunate enough to suffer from minor body damage such as dents and dings or hail damage, we're here to provide a convenient and reliable solution. No more hassle from traditional body shops, our mobile auto body service is a fantastic service. With our expertise and dedication, you can count on us to restore your vehicle's appearance, no matter where you are within our service area. We come to you!
S.M.A.R.T. AUTOBODY TECHNOLOGY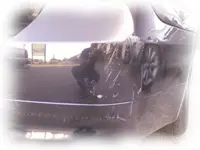 What is (S.M.A.R.T) Repairs?
S.M.A.R.T. stands for:
Small to Medium Area Repair Technic. Depending on the extent of the damage, with this technology we are able to repair damaged panels up to the size of a basket ball, concentrating only on the effected area. Repairs are kept as small as possible without disturbing the whole panel. This technic is great to remove dents & dings and it may include bumper scuffs, mirror scuffs, scratched and scuffed paint, etc. Our S.M.A.R.T. mobile auto body services helps protect the environment by keeping the repair area small therefore less VOC is introduced into the atmosphere, In fact we only use equipment, material and paint products that are voc compliant and with our paintless dent removal service, no painting is required. By keeping the repair as small as possible our mobile service provides some of the greenest auto body repair services you can find.
Get Your Car Fixed The S.M.A.R.T. Way!
---
PAINTLESS DENT REPAIR
GET YOUR CAR FIXED THE PDR WAY!
PDR is the method of removing minor dings and dents without disturbing the paint of the vehicle. Worked by patiently massaging the dent out from the back of the panel, at times from the front by using special tools.
PAINTLESS DENT REMOVAL BENEFITS
PDR and its benefits.
The best benefit is quality. No grinding, no bondo, no fillers, or primers are used and the original paint is not disturbed.
Cost is also a major benefit.
An average body shop estimate for a minor ding or dent usually costs between $350 - $500 or higher, that same ding or dent can usually be repaired for $100 - $150 using Paintless Dent Repair.
Time Savings Is Another Advantage.
The same ding or dent most of the time can be fixed in less than an hour, where a body shop will probably take 3 to 5 days, or longer to get it done.
PDR is one of our S.M.A.R.T. Technics for removing dings and dents without painting the vehicle, keeping the factory finish untouched.
---
HEADLIGHT RESTORATION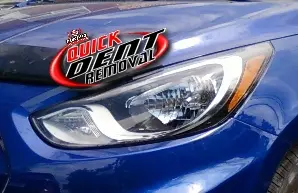 RESTORES UNSAFE CLOUDED HEADLIGHT COVERS
With Time Headlights Take a Beating from the Road and the Environment. They Will Oxidize, Become Yellow and Hazy from Sunlight Exposure. Unlike Auto Body Damage, Damage to Headlight Covers Can Drastically Reduce Night Driving Visibility.
This Professional Headlight Restoration Service Removes the Cloud Layer, Restoring the Clarity of a New Headlight. Improving the Headlight Output, by as Much as 300%.
Our Professional Headlamp Restoration Service Means Safer and Better Night Driving Viability, Improved Appearance and Increased Value for Your Vehicle.
Got Headlight Damage? Call Joe to Restore it!
647 806-0107