Dent Repair FAQ's - Frequently Asked Questions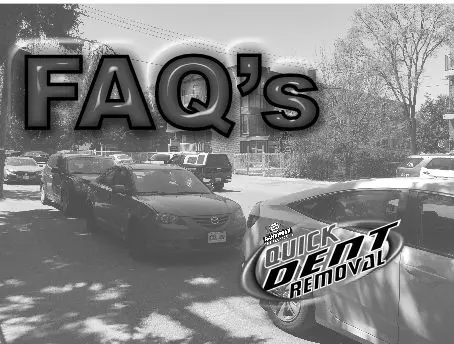 Q. & A. About:
Scratchs,
Dings,
Dents,
Creases,
Paintless Dent Removal,
And Our
Mobile Car dent Repair Service
---
Small Dent Damage Disappears Quickly!
Joe Oliveira (AKA - Joe The Bodyman) – Has over 45 years of work experience and dedication to the auto body repair trade, conbined with paintless dent removal service repairs. Body Shops aren't necessarily the answer to repair damaged fenders,doors, or any other panel on your vehicle with dents, dings. We should be your first choice for repairs with this type of body damage. Body Shops are great for collision work involving structural uni-body frame repairs , however, for repairing small dents and dings, your best choice is to choose the best process that makes sense. Paintless dent repair or removal is the answer for small damage on your vehicle vehicle.
We're just a call away to answer any questions or concerns you may have on how we can help you with any of our services!
Any questions not answered here please call us, we will gladly answer them for you.
Contact Joe
☎ 647 806-0107
---